Faith
Christian Witness in the Aftermath of Hate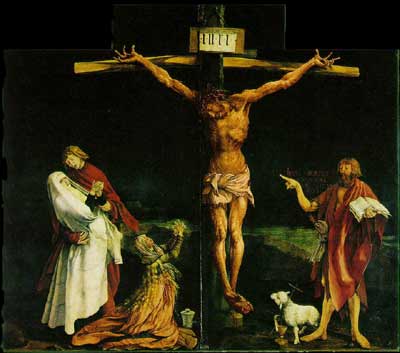 I was ordained a priest on May 23rd. My life now is bound more intensely than ever to the central Mystery of our faith, the Presence of Christ in the Holy Eucharist. I never imagined that so soon in my priestly life would I see the Eucharist attacked so publicly.
You may have seen these stories in the press. On June 29th, the feast of Sts. Peter and Paul, Webster Cook, a student and member of the student government at the University of Central Florida, took the Eucharist "hostage" in order to protest the use of University money to support religious organizations.
On July 8th Paul Zachary Myers, an assistant professor of biology at the University of Minnesota, entitled an entry on his blog: "It's a Frackin Cracker!" Myers is upset at the outrage against the student who stole the Host. The student claimed to receive death threats. Death threats are not a Christian response. The Pastor at UCF, Fr. Gonzalez, spoke out of the Love that comes from his own celebration of the Eucharist:
"The whole community is going to turn to prayer. We'll ask the Lord for pardon, forgiveness, peace, not only for the whole community affected by it, but also for [Cook], we offer prayers for him as well."

Professor Myers has no such love. He cultivates hate and went on to invite others to help him desecrate that which is most sacred to Catholics:
(Warning, the following is outrageous)
"Can anyone out there score me some consecrated communion wafers? There's no way I can personally get them — my local churches have stakes prepared for me, I'm sure — but if any of you would be willing to do what it takes to get me some, or even one, and mail it to me, I'll show you sacrilege, gladly, and with much fanfare. I won't be tempted to hold it hostage (no, not even if I have a choice between returning the Eucharist and watching Bill Donohue kick the pope in the b——-, which would apparently be a more humane act than desecrating a goddamned cracker), but will instead treat it with profound disrespect and heinous cracker abuse, all photographed and presented here on the web. I shall do so joyfully and with laughter in my heart. If you can smuggle some out from under the armed guards and grim nuns hovering over your local communion ceremony, just write to me and I'll send you my home address."
These are the words of an enemy of the Church, for whom we are asked to pray and desire salvation.
On July 9th the Dominican order celebrated the Feast of St. John of Gorkum and his Companions. John was a Dominican parish priest in Holland who was martyred in 1572. Holland at that time was under Spanish contol and mobs of menacing anti-Spanish and protestant pirates were menacing seaport towns. In Gorkum a group of Catholic clergy sought to defend the people and were arrested. In prision this group of priests was tortured and called upon to deny the Real Presence of Christ in the Eucharist. They were a mixed group comprised of Franciscans, an Augustinian, a Praemonstratensian, and diocesan clergy. John the Dominican went in disguise to bring the sacraments of Penance and Eucharist to his brother priests. He was eventually arrested. All but one of this group of twenty men held tenaciously to faith and would not deny the presence of Christ in the Eucharist. Two of their company, both diocesan priests, were known to like the good life and were debauched. In spite of these personal failings love for life did not deter them from death. John and his fellow priests were stripped, tortured, jeered at and hanged in a barn.
In this short space of days I have seen hate and witness regarding the Eucharist; hate disseminated in the media and witness through the liturgical memory of the Church. The opportunity now is to witness to our own belief in the Eucharistic Lord. Several years ago I was teaching Church History at a Catholic high school. I gave a lecture on the martyrs to six classes of students. The vast majority of these students said they would deny Christ with fingers crossed. Most of them had no regard for the value of public witness and probably didn't even know about the Love Christ has for them.
I think we need to consider a threefold response.
First, in our liturgy, preaching, and catechesis our belief in the Real Presence should be made obvious. Perhaps it is time to return to receiving communion kneeling and on the tongue. This is now the norm for receiving communion from the Pope at papal liturgies. The altar railings of old, and those in use now, allow the communicants to crowd around without distinction and kneel in humility and then receive the Holy Eucharist on the tongue as a child receives food, in complete dependence on the other.
Second, we must strive to see our lives as Eucharistic like the saints have in every age. Jesus feeds us with himself, he gives his life for us. We in turn should give our lives for the life of the world. Our emphasis should be especially on the poor. As Bl. Pier Giorgio Frassati said: "Jesus visits me every day in communion; I respond in the poor way I can, by visiting his poor." Our reception then should be childlike and our response as mature service to those in need.
Third, we have the names of two enemies to pray for specifically, Webster Cook and Paul Zachary Myers. These men cannot remain for us names in a media story. They are brothers in need of Christ's Love. Christ looked at us from the cross while addressing his Father, we who would be the enemies of God through sin, and said: "Father, forgive them they do not know what they do."

Today is Friday July 11th; the Feast of St. Benedict and it is nearly three o'clock in the afternoon, the hour of mercy. I have not yet offered Mass, but will do so during the third hour for Webster and Paul that they will come to know the love of Jesus Christ present in the Holy Eucharist.
TOPICS:
POST A COMMENT (Login Required)